In July I met the leaders of a fascinating new rescue group:  Operation Git-Meow.  Currently based in Springfield, Virginia, Operation Git-Meow's mission is to rescue and ultimately reduce the population of stray and feral cats in the Guantanamo Bay military base, bringing them up to the mainland USA for vetting, spaying/neutering and rehoming. 
Made infamous for it's controversial prison, not many people know about the lost cats of Guantanamo.  Operation Git-Meow founder Erika Kelly visited a friend who was stationed at Guantanamo Bay for several years, and seeing that nothing was being done about the problem other than the local authorities euthanizing cats whenever they could catch them, decided to come up with an alternative solution.  She founded the organization to raise funds for the TNR and Rehoming efforts so that the military (meaning your tax dollars) didn't have to pay for it.  She's been working diligently to get funds, successfully getting backing from large organizations like SPCA International. 
Having rounded up some terrific financial backers, Kelly is now working on the next huge roadblock:  breaking through the military bureaucracy that forbids returning spayed/neutered cats to the base!  You'd think they'd welcome someone solving the problem for them at no cost to the military.  But bureaucracies are what they are...  so Kelly needs the support of everyone in the USA, civilian and military to bring social pressure to convince the Department of Defense work with Operation Git-Meow.  Since the entire country has a problem with too many unwanted cats in shelters, Operation Git-Meow is striving for the better solution, which is to trap-neuter-release the Gitmo cats.  However the military does not want the cats returned to the base - even if spayed/neutered!  Organizations like Best Friends Animal Society and Something Special Pet Supplies publicly lend support to Operation Git-Meow, either through no-cost blog posts like this one, or by donating.  In fact, anyone can lend support by talking about Operation Git-Meow, donating or applying to adopt one of the kitties.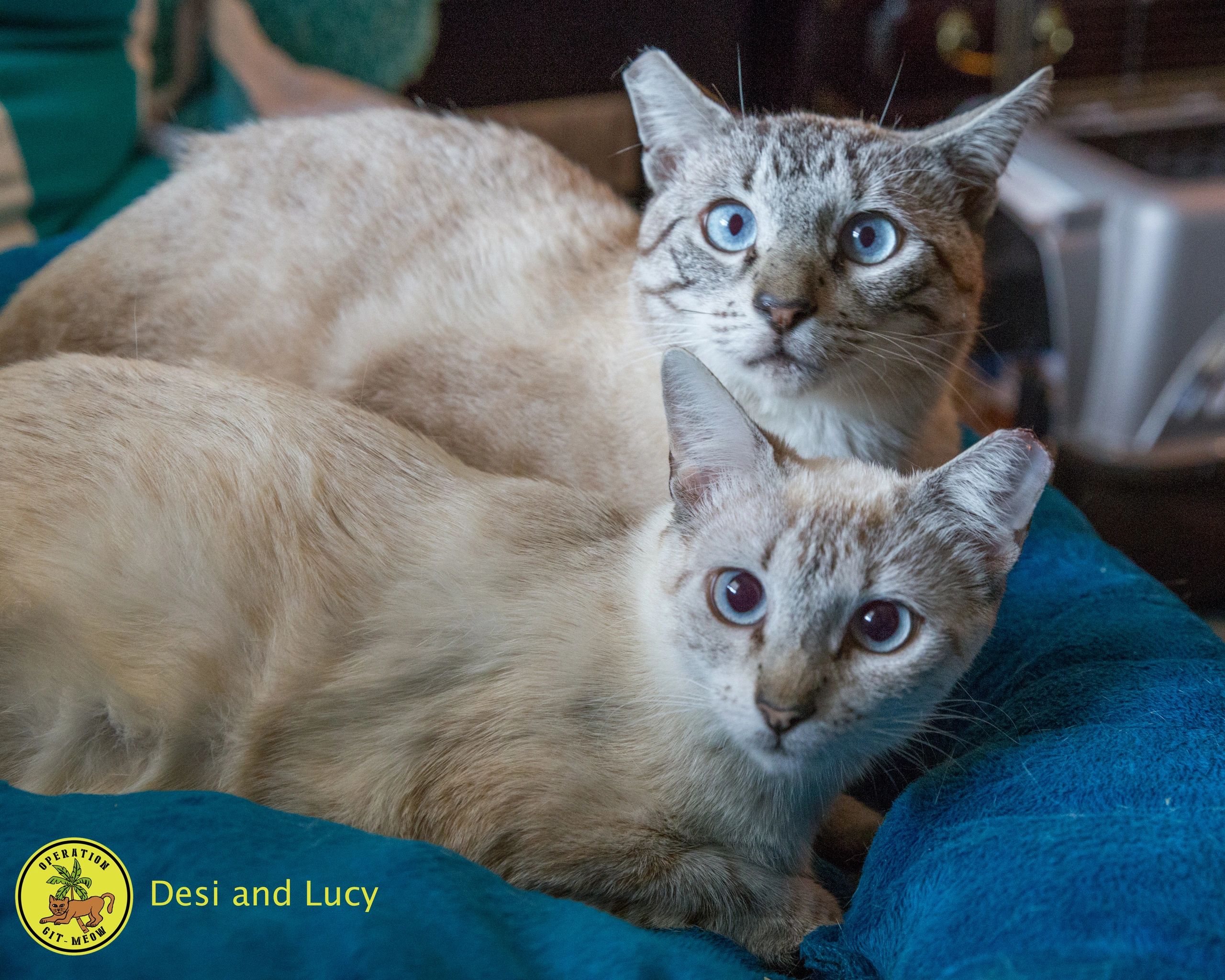 One may wonder how so many feral cats got to the island in the first place.  Erika told me that they were originally brought to the base with people who were posted there.  Then when those people we re-assigned to other locations, or retired from the military they either could not, or just didn't take the cats with them, abandoning them on the base.  And obviously a few of those abandoned cats were not spayed or neutered, giving rise to a large population of feral cats. 
If you'd like more information about Operation Git-Meow and how you can support them, you can find their website here:  https://www.operationgitmeow.com/
You can also support Operation Git-Meow by shopping with us!  Simply enter GiveBacktoOperationGit-Meow in the discount code field when you check out and we'll send a donation at no extra cost to you!  To thank you for helping us support our partner, this code will take $10 off your order total!